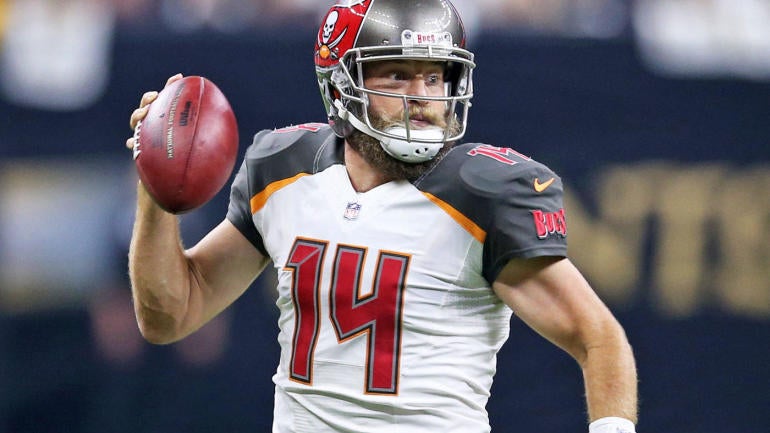 FitzMagic is coming to "Monday Night Football." After improbably leading the Buccaneers to a perfect start with wins over the Saints and Eagles, Ryan Fitzpatrickwill make his 2018 primetime debut against the 0-1-1 Pittsburgh Steelers on Monday night.
It's Fitzpatrick's chance to cement his status as the Buccaneers' starting quarterback with the incumbent, Jameis Winston, set to return to the team this week after serving his three-game suspension. The Buccaneers have remained noncommittal about their quarterback dilemma to this point, but one more magical performance from Fitzpatrick would likely give him the opportunity to keep his starting job for at least another week. Fitzpatrick is entering the game with 819 yards, eight touchdowns, only one pick, and a 151.5 passer rating. So he's certainly done everything in his power to secure the job.
He'll be going up against a team in utter disarray. The Steelers began the season by tying the Browns and losing to the Chiefs. Le'Veon Bell, who is still holding out, is on the trade block, and Antonio Brown is frustrated. Week 3 is probably too early to call any game a must-win, but it certainly feels that way for the Steelers.
Check out our game preview here. And we'll be providing live updates throughout the game with a live-blog, which you can find below.